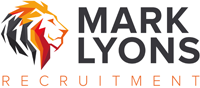 Mark Lyons Recruitment have partnered with a leading European Financial Services group to support them with a number of roles which have come about through growth or where people have been promoted into their next role in the business. roles that have come about through internal promotion.
Account Manager - Technology Leasing - Home based ideally Southern / South East based – Field based experience required in either Technology leasing or Asset Finance to manage a portfolio of existing dealers, resellers and manufacturer relationships as well as win new relationships.
Internal Account Manager - Agriculture Sales Hybrid role, based Surrey – This is an internal sales role driving the dealer, broker and manufacturer relationships whilst supporting the field sales team. We are looking for someone with asset finance sales experience for this role.
Application and Project Support Analyst Hybrid role, based Surrey
Vendor Risk Manager Hybrid role, based Surrey
Marketing Coordinator Hybrid role, based Surrey
Business Services Supervisor Hybrid role, based Surrey
Risk Manager Non-flow Hybrid role, based Surrey
All the above roles have a competitive salary and benefits package.
This is a great opportunity to work for a company that has seen strong growth in recent years.
Contact: In the first instance please send your cv to Mark Lyons at mark@marklyonsrecruitment.com or call 0161 258 0053 or 07470 476320 for a confidential discussion
If this role isn't in the right location but you wish to register then please visit www.marklyonsrecruitment.com to submit your details.