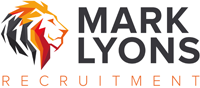 Excellent Salary, Car, Bonus and Benefits Package.
Our client is a leading financial services institution who are seeking someone to join their Agriculture team. To be considered for this role you must have experience in the Agricultural leasing sector. Although you could be based anywhere in the UK, it doesn't mean you have to cover the whole country. You will be able to develop around the geography you have currently worked. What is key is that you love the Ag sector, like developing dealer relationships and have the ability to negotiate with the farming sector.
The Role
The purpose of the role of the area manager is to manage and develop the agriculture channel, specifically through utilisation of inventory finance via key dealer/manufacturer relationships on a national basis and deliver the required business results. The ideal candidate will be expected to have a desire and aptitude in generating, developing, and driving new business opportunities whilst managing existing relationships, maintaining our reputation for strong service levels. A high level of manufacturer and dealer management experience is desired, making best use of point-of-sale tools and direct initiatives to generate retail business in line with targeted objectives.
As an external area manager, you role will have continual contact with both internal and external customers therefore the ability to build relationships and prioritise work will be key to your success as you will need to show empathy and understanding whilst maintaining a clear focus on the objective.
The Requirements:
Thorough knowledge of the agricultural industry.
Thorough knowledge of the asset finance industry and products offered.
Significant experience in sales and marketing management.
Ability to communicate well both verbally, in writing and through formal presentation.
Act with integrity always and embrace the philosophy of treating customers fairly.
Willingness to work both from office and home base and undertake significant travel within the UK mainland.
Contact: In the first instance please send your cv to Mark Lyons at mark@marklyonsrecruitment.com or call 0161 258 0053 or 07470 476320 for a confidential discussion
If this role isn't in the right location but you wish to register, then please visit www.marklyonsrecruitment.com to submit your details.