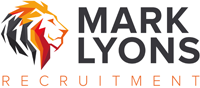 Our client is a division of a well-known and respected provider of motor finance.
The Role
The purpose of our Account Manager role is to grow, maintain and develop a dealer landscape, within a set geographical region, to sell Motor Finance products. Being an Account Manager means you will act as a trusted advisor through building long lasting relationships with independent and franchise car, LCV and/or motorcycle dealer partners.
The Account Manager role is centred around relationships, where having a valid business reason is everything when visiting dealer partners. You will provide support with value-add activities like regulatory requirements/changes; dealer and market driven data and insights or supporting with funding floor plan & forecourt solutions applications. Each dealer is on a different journey and has differing objectives. It's the role of the Account Manager to provide support and expertise to enable them to reach their maximum potential.
As an Account Manager, you are also responsible for bringing new dealers on board. You will be expected to use marketing, operational and individual leads alongside your communication and influencing skills to secure new partnerships.
Skills & Experience
Essential:
A proven success record in Account Management of a geographic territory in a field-based role.
Experience of working within a structured sales process.
Ability to deliver effective and engaging presentations, adapting style, for a variety of external audiences.
Demonstrable experience of adding value within a sales process.
Comfortable delivering within a range of structured target led expectations.
Able to demonstrate model sales behaviours internally and externally.
Excellent IT skills specifically using MS PowerPoint, Excel and Word.
Desirable:
Proven track record in Account Management within the Motor/Automotive Industry.
Knowledge of regulations relating to compliance, money laundering, AML, CCD, CCA, FCA.
Strategic use of a CRM system (ideally SalesForce.com) to plan and manage a geographical region.
Experience of using advanced selling methodology within a sales process.
Understanding of Sales processes with expertise in advanced selling.
Contact: In the first instance please send your cv to Mark Lyons at mark@marklyonsrecruitment.com or call 0161 258 0053 / 07470 476320 for a confidential discussion
If this role isn't in the right location but you wish to register, then please visit www.marklyonsrecruitment.com to submit your details.