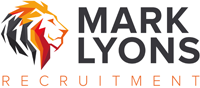 To £50k basic, company car, bonus and benefits.
Our client is a well-recognised across the globe and a very strong name in the agricultural sector. Our client has a rare opportunity to be part a strong UK sales team funding a variety of agricultural assets from small single transactions to larger multi product funding lines.
We are looking for either someone who works in the agricultural leasing sector currently or someone who works in either an asset finance or dealer finance background.
Key Activities:
Manage all new business enquiries and orders received from dealer; ensure each deal is managed from initial contact with customer, through to successful pay out for dealer.
Grow Allied and 'other' business.
Achieve Annual objectives – qualitative and quantitative measures.
Deliver 100% Right First Time, customer credit submissions.
Know your patch and network effectively within the business to achieve the goals and strategy of the business.
Prepare and submit comprehensive and accurate credit proposals.
Attending dealer and manufacturer shows, demonstrations, both public and individual.
Responsible for adhering to policies, procedures, guidelines and the internal control framework established to guide the operation of their function in addition to regulatory compliance requirements.
Experience Required:
Self-motivated, with a knowledge of asset finance sector ideally having worked with dealers.
Able to provide financial solutions or a good understanding of the sales process in this sector.
Good Communication skills, numerate, verbal, written and interpersonal.
Demonstrate the ability to interpret Profit & Loss and a set of Annual Accounts Results, focused, professional, determined and confident.
This is a great opportunity to work for a company well known for its strong induction, training, culture and promotional opportunities.
Contact: In the first instance please send your cv to Mark Lyons at mark@marklyonsrecruitment.com or call 0161 258 0053 / 07470 476320 for a confidential discussion.
If this role isn't in the right location but you wish to register then please visit www.marklyonsrecruitment.com to submit your details.