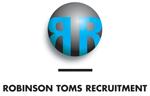 highly competitive salary with uncapped earnings plus company car or car allowance etc.
Our client a leading broker focussed funder are intending to further develop their current offering to their brokers by building a block discounting offering.
We are seeking applications from those with substantial block discounting business development experience who are interested in building a new line of business from inception.
Our client have terms in place with over 200 lease brokers nationally and thus there is a substantial customer base to cross sell into.
The role will be a national one and as your business unit develops it will have the potential to develop into a role leading a team.
Candidate Profile
This is a national role and therefore our client are flexible in regard to your location.
You will be contractually home based with occasional travel to our clients head office and with national travel to fulfil the role.
We are seeking applications from those with substantial block discounting sales and technical experience and who have the drive and desire to build a new business unit.
Strong business development skills are required as is the ability to advise technically on the development of a block discounting operation from inception working with the board of Directors of our client.
Applications from those who have a network of customer contacts they can re-leverage in a new role would be of particular interest.
A highly competitive remuneration package is available to attract the best.
Contact: Please send your CV firstly to Sean Toms at: sean_toms@robinson-toms.com and then call me on 01691 670466 for a confidential discussion.