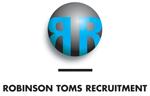 salary to €70,000, on target earnings €100,000 with uncapped earning potential + company car / car allowance and excellent benefits.
Our client are seeking an Area Sales Manager for their Professions Finance business covering the Republic of Ireland (RoI) replacing a successful leaver that we placed over 7 years ago. You will have a key role to play as you will have responsibility for generating new business and building on existing relationships within the professions markets which includes Dental, Accountancy, Optical, Funeral, Medical, Optical, Legal, Pharmacy and Audiology. You will have a range of finance products which include traditional asset finance, to cover both regulated and unregulated transactions, but will also extend to business loans, tax and VAT loans for limited companies.
Sales will be generated through direct sales activity, generated from existing clients, supplier contacts, professional referral sources, exhibitions and referrals from within our clients parent group.You will take responsibility for initiating local marketing activity and actively sourcing new business opportunities.
Responsibilities:
Proactively sources sales across the whole of the Ireland either by directly prospecting the existing customer base, sourcing new customers or through manufacturer or supplier introducers.
Achieve and exceed targets set through financing and associated products.
Develop and maintain relationships with existing customers via telephone, emails, and face to face meetings.
Act as a contact between the company and its existing and potential clients, negotiating terms of an agreement and closing sales, gathering market and customer information to present and support credit applications.
Represent the company at trade exhibitions, events and demonstrations, which may require time away from home at weekends.
Provide accurate, rapid quotations and provide customers with the relevant information to close deals.
Drive positive and collaborative behaviours from support staff to ensure that our clients reputation of providing a high-quality service is maintained.
Ensure that the customer is central to everything you do.
Candidate Profile:
To apply you must be located within one hour of Dublin be willing to travel across the whole of Ireland to fulfil the role.
We welcome hearing from you if you possess the following experience /qualities:
A bright, go getting , high energy person who is tenacious and resilient with a strong desire to succeed.
Previous knowledge and experience of the Asset Finance industry and a track record of sales success.
Qualified Financial Advisor status.
Strong interpersonal skills.
Self motivation to learn and develop current and new skills.
Target driven and with a desire for a high and uncapped income.
Numerate with analytical ability.
Excellent presentation skills.
A competitive nature with a need to win with and the ability to think on your feet and deliver solutions.
An excellent communicator with a direct and open style.
Enthusiasm and drive for generating revenue with evidence of "going the extra mile" coupled with strong client focus, a flexible and resilient attitude.
Demonstrates an understanding of business.
Computer literate.
A team player.
Contact: Please send your CV firstly to Sean Toms at: sean_toms@robinson-toms.com and then call me on + 44 ( 0 ) 1691 670466 for a confidential discussion.