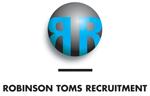 to £65,000 + up to 75% bonus + excellent benefits including company car.
Our client a leading lessor for whom we have placed staff right across the UK are seeking an additional Business Development Manager to join their agricultural asset finance team and manage and develop the sales area of the whole of Yorkshire and North East of England.
You will inherit a performing sales area with c60 existing customers , you will be expected to manage and grow these in addition to wining new direct customers and developing business from agricultural dealers and smaller lease brokers with an agricultural asset focus.
The sales volume and margin targets are very achievable and highly competitive and we are happy to disclose these to appropriately skilled applicants who we wish to put forward.
Our client has a compelling market proposition encompassing not only competitive rates and a pro-active credit policy but also offers not only finance lease and HP solutions but takes own book residual value risk positions on agricultural assets. They also offer refinance solutions in the form of sale and leaseback and sale and HP back.
Whilst the primary focus is on agricultural assets there is also a willingness to finance materials handling assets – for clarity construction , transport and manufacturing assets are financed by our client but by their other teams so these assets are not a focus of this position.
Candidate Profile
Please apply if you live on the sales area of Yorkshire or North East of England and a have strong and successful background in asset finance and experience of a range of routes to market that should include experience of direct deal closing with customers not just dealer driven or broker driven experience.
Preference will be given to applicants who have experience of the agricultural asset finance sector but we are happy to accept applications from those with any background in hard asset finance.
Whatever your asset class experience is you must be able to demonstrate the skills to close a deal with the FD of customer , talk with and gain the confidence of the Sales Director of a dealer or the Sales Director of a lease broker to work with you pro-actively.
You will need excellent all round communication skills , both verbal and written and must have a strong commercial mindset to know a viable deal from one that isn't in its current format. Whether this relates to structure , security or credit.
Broad credit appraisal skills are required and this will include a willingness to train and attain our client internal credit qualification.
Excellent career and earning prospects exist for ambitious high achievers.
Salary up to £65,000 ( possibly slightly more for someone capable of delivering increased volume ) + up to 75% bonus + excellent benefits including a company car.
Contact: Please send your CV firstly to Sean Toms at: sean_toms@robinson-toms.com and then call me on + 44 ( 0 ) 1691 670466 for a confidential discussion.