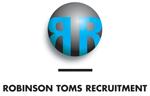 Up to £50,000 plus excellent benefits.
Our client a leading asset financier whom we have successfully sourced many staff are seeking a Credit Underwriter.
You will be deployed to work on our client division that works with lease brokers focussed on the SME & SMB sector where deal sizes across hard and soft assets are typically up to £500,000 in size.
The role encompasses:
Assessing the creditworthiness of customers proposed to our client using accounts, bank statements, credit searches, assets type and suitability of the dealer.
Assess asset values and obtaining valuations via internet, Glasses Guide, CAP, auction sites, dealers and personal experience.
Desktop valuations from third parties i.e. Tallons.
Ensure necessary documentation for the above are completed & sent to customer for signing. Dealing with any issues raised by New Business regarding deals to pay-out, invoices, acceptance conditions not adhered to.
Daily diary system to contact brokers to assess whether deals are proceeding or not. Mark the file accordingly.
Assist the BDMs with the development of broker relationships
Liaising with other parts of the Broker Division regarding customers/deals to safeguard company interests.
Working as a team with my Underwriting colleagues along with New Business & Collections.
Candidate Profile
This is a contractually a home based role but initially you will spend a few weeks working from our clients offices whilst you learn their business – we would expect all hotel accommodation over this period to be at our clients cost unless you are commutable to their offices – thereafter you can expect to work wholly from home except for c1/2 days a month at their head office.
To apply:
You must have a strong knowledge and experience of underwriting credit proposals in the Asset Finance sector for both hard and soft assets.
You will be a self-starter, with a strong desire to succeed
You have a track record of working efficiently to tight deadlines and SLAs
You are an excellent team player, able to build strong working relationships with stakeholders both internally and externally to the business.
You will possess excellent problem-solving skills
You will have a strong customer focus
Salary up to but not more than £50,000 plus end of year bonus plus excellent benefits including a generous contributory pension.
Contact: Please send your CV firstly to Sean Toms at: sean_toms@robinson-toms.com and then call me on + 44 ( 0 ) 1691 670466 for a confidential discussion.