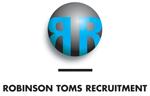 salary to £90,000 plus 30% of base salary on target earnings with bonus quarterly paid plus company car / allowance plus and usual large company benefits.
Our client a leading financier are hiring a European Business Programmes Account Manager, you will report to the Head of Channel Finance & Product Development for Europe. Based in the Netherlands, Ireland or the UK, you will be responsible for managing and developing key 3rd party funding partners, vendor and dealer relationships doing everything possible to ensure our vendor finance programmes are attractive to vendors, dealers, funders and end-users across the European Markets outside the 5 where they are present.
Some of your key duties will include:
Ensure the smooth running of existing vendor programmes and successful implementation of new programmes.
Expand and maintain new and existing 3rd party funding partners for countries where we do not have a presence to maximise end-user asset financing capabilities and opportunities.
Provide support to the Business Development Team and work collaboratively in the development of new asset finance vendor programmes.
Candidate Profile
Based UK, Ireland or Netherlands our client are seeking a proactive individual with a strong "Can do" attitude. Someone who understands the importance of managing relationships with stakeholders. A team player who understands how strong internal collaborations result in a successful strategy. A natural born networker, someone who is able to develop new contacts be it vendor, funders or insightful contacts in new markets. An entrepreneur who would look at this route to market as their own business; setting strategy, growth plans and the opportunity to build a team as the business grows.
Please apply if you have the following experience:
Managing vendor accounts at a senior level within a corporate international sales environment.
Experience of pan-European asset finance programs/relationships.
Additional languages (German, French and/or Italian) would be advantageous.
Experience and/or knowledge of Supply chain, factoring, receivables finance experiences desirable.
Contact: Please send your CV firstly to Sean Toms at: sean_toms@robinson-toms.com and then call me on + 44 ( 0 ) 1691 670466 for a confidential discussion.