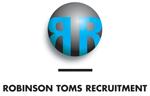 salary range up to £70,000 + uncapped monthly commission and substantial year end bonuses. Realistic year 1 earnings £110,000 year 2 £140,000 year 3 £170,000 . All usual large company benefits apply including hybrid or EV company car and generous pension.
Our client for whom we have successfully placed staff right across the UK and in Europe are seeking a Regional Manager to join their high performing national accounts team.
Your focus will be on developing dealer or manufacturing relationships in the bus & coach and general commercial transport sector eg HGV's , trailers , LCV's
Whilst the role was described to us as being a "hunt then farm" role you may also be deployed to develop programmes won by others.
You will be tasked to achieve very realistic targets which we will disclose to suitably qualified applicants.
Recognising the new business focus of the role you will not be given a monetary target for your first 6 months in role.
Candidate Profile
Please apply if you are based ideally no further north than Milton Keynes , or West of Bath.
We are seeking applications from "driven sales starters" , who have experience of prospecting and winning mandates from dealers or manufacturers.
Our ideal asset class background are those with bus and coach sector experience or HGV , trailer or LCV sector experience but we will look favourably on other hard asset experience as this team also finances a number of fast developing asset sectors in PV, batteries, carbon capture etc.
Whilst the salary range for a Regional Manager that can deliver a higher number is to £70,000 our client are willing to hire the role at Area Sales Manager level – here the target would be c30% lower with the base salary corresponding so.
An excellent uncapped monthly paid commission plan is provided that pays commission on every deal closed – there is no hurdle to cross before you start earning .
Once you have achieved your annual target you also receive a substantial volume bonus and further bonuses become payable , and at 200% of the initial % rate of commission , as you further over achieve.
We are happy to disclose the commission rates that apply to both your monthly commission at different selling IRR's an also your end of year bonus commission rates to applicants we wish to put forward.
Contact: Please send your CV firstly to Sean Toms at: sean_toms@robinson-toms.com and then call me on + 44 ( 0 ) 1691 670466 for a confidential discussion.