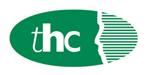 Excellent commission and car allowance.
Our client is a market-leading broker committed to delivering quality serviced and added value to their clients, whilst a lot of their competitors have been on lockdown they have been writing new business and helping navigate through the crisis.
If you are a sales, professional in vendor sales finance who can produce more quality fee income I need to talk to you.
This role will accelerate your career and...
Help you achieve your true sales potential.
Guide and mentor you through our experienced and supportive management team because we want you to be successful.
Provide you with the best sales support department in the industry.
Support you with a credit team to help you get faster, more positive and competitive decisions.
Provide you with access to the largest funding panel in the vendor space.
Provide marketing and training support.
Give you the chance to join the best vendor finance team in the UK.
Take your career to the next level and join a business that is raising the bar within our industry.
This opportunity is not for everyone; we are looking for people with EXCEPTIONAL potential.
Contact: For more information or to apply, please send your CV to Julie Ramsay or contact 01279 713900.