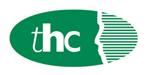 £40-50k ote £70-120k plus car & benefits.
Typical assets:
Predominantly wheeled/commercial assets (non-retail), dealing small & medium sized companies:
Manufacturing.
Construction.
Printing.
Engineering.
Vehicle and plant hire.
Commercial vehicles.
Cars.
Recovery Vehicles.
The successful candidate will have experience to write £6m per annum plus – hard asset business. Unregulated only.
Monthly Target – Minimum of £400,000/500,000 of new business.
Package:
Basic salary - £40k - £50k p.a. depending on the individual.
Ote £70-125k.
Company car.
Commission structure - uncapped.
Usual Benefits of a bank.
Holiday - 25 days per annum (pro rata in the first year).
Contact: If you are interested in this role, please contact catherine@thcrecruitment.co.uk or julie@thcrecruitment.co.uk 01279 713900.