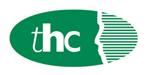 We have a fixed term contact position win Reading for a candidate with Collections and Recoveries experience in Asset Finance.
Initially, this role will focus on early arrears (0-31 days) but will develop into managing more complex cases and involvement in a wide variety of project work to include drafting policies and SOPs.
The incumbent will be responsible for managing delinquent accounts to a successful conclusion with emphasise on understanding the reasons for non-payment, offering forbearance where appropriate and potentially working with vulnerable customers.
Key Responsibilities:
Making relevant payment arrangements to outstanding arrears or balance; to include assessing offers relating to customers in financial difficulties in line with policy and procedures.
Identify and work with vulnerable customers in line with TCF policy and procedures.
Assessing when agreement termination and repossessions are necessary.
Liaising with insolvency practitioners, repossession agents, remarketing agents, auction houses etc.
Being aware of fraud triggers and raising any concerns when necessary.
Collecting debt card payments.
Managing the secondary rental portfolio.
Contributing to the drafting of policies and SOPs.
Key Skills
Essential:
Collections experience from within an Asset Finance environment.
Ability to identify potential losses.
Desirable:
Experience of assisting with the drafting and implementing of policy.
Knowledge of Insolvencies both Corporate and Personnel.
Knowledge of Regulated/Unregulated Agreements.
Knowledge of the Legal enforcement procedures.
Contact: If you are interested in this role, please call Julie Ramsay on 01279 713900 julie@thcrecruitment.co.uk