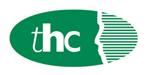 Competitive package.
Our client are looking to appoint their first In-House Legal Counsel. This will be a wide-ranging role that will support the leadership team , across corporate Legal, Risk and Compliance.
The organisation is fast growing , there can be a lot of negotiation back and forth on risk and governance issues with operations and clients. To have someone in-house who could drive and own the processes along with liaising with external solicitors, is likely to have a positive impact from a timescales and cost perspective.
Where this individual could also take on further ownership of risk and compliance from a legal perspective such as AML reporting, that would also lead to increased efficiency and transparency.
Key Responsibilities &Skills:
All commercial legal matters.
Litigation.
Legal support including document amending.
Implementation of internal governance policies (internal compliance).
Management of external solicitors.
AML – reporting and obligations.
Advising on legal risk management and governance processes.
Reports COO with one direct report.
Would need to be comfortable in a commercial environment including discussing terms with clients' solicitors. Deals with day to day, legal and commercial management and processes. Legal and commercial review of contracts. New bid due diligence including contractual and service level agreements. Risk and opportunity analysis, Contractual administration including letters of intent; supplier agreements; confidentiality agreements; contract extensions; etc.
Demonstrated confidence and experience to make rapid and safe judgements on regulatory issues and steered the Board on key decisions they faced to achieve acceptable commercial terms e.g GDPR, Brexit.
Technical compliance with FCA principles.
Contact: Julie Ramsay julie@thcrecruitment.co.uk 01279 713900