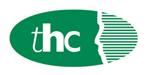 This regional division of a very successful asset finance broker is looking to expand their local sales team.
We are looking for experienced asset financiers to canvass, develop and ultimately win quality new business and customers for the company in line with agreed objectives.
You will be responsible for developing key relationships with both direct and indirect customers. Ideally, you have strong existing relationships but are looking to work within a collaborative and supportive business.
Key Responsibilities:
To take a proactive role in identifying and approaching customers to promote the company's financing products and services.
Maintain and develop relationships with existing customers to promote business and identify further opportunities.
Discuss proposals with customers and potential customers.
Assess the quality of the proposal through appropriate checks such as Annual Report & Accounts, management accounts, searches and appropriate product information if necessary.
Negotiate terms of the proposal, prepare documentation in line with agreed procedures and submit for approval.
Contribute new ideas for the development of the business.
Contact: If this role is for you, please contact Catherine catherine@thcrecruitment.co.uk