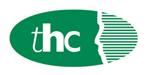 Excellent package and benefits.
We are working with our client on this new vacancy in a growing company. The Head of Credit Risk will be experienced in all credit products including Structured Finance, Asset Finance, Regulated and Non-Regulated Lending. The jobholder will be required to conduct credit assessments in accordance with delegated limits ranging from £500K and above.
You will be required to analyse and assess credit proposals received from customers/partners prior to submission to the Credit Committee.
Key Responsibilities:
Lead, manage and coach the Credit Team.
Monitor and ensure optimal resource allocation amongst the Underwriters.
Critically and objectively assess and challenge credit applications prior to submission to Credit Committee and the Bank.
Analyse affordability measures, financial crime risks and fraudulent applications, and credit backgrounds.
Provide industry regulatory expertise and understanding to the business in order to strengthen future credit and risk frameworks.
Produce reports on trends, volumes and data relating to applications to the Board and Senior Management Team.
Key Skills:
Professional qualification is desirable.
Proven experience working in a senior credit role within the financial services industry or specific Wholesale Finance experience.
Strong leadership and management skills.
In depth understanding of financial statements and principles of lending.
Excellent understanding of the relevant UK Regulatory requirements relating to the provision of credit facilities and KYC processes in these jurisdictions.
Excellent interpersonal and communication skills are essential as this role will involve influencing at all levels.
Contact: Catherine Jack on 07450 425790.