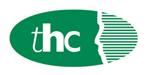 £30k.
We have a fantastic new role with an established lender for a new Head of Credit Risk. We are looking for someone with experience in collections in banking or asset finance.
Key Responsibilities:
To control, administer, monitor arrears.
Utilise existing and new technologies to improve the effectiveness of collections.
Contact customers by telephone, email, letter or text to maximise the collection of arrears accounts, in accordance with company standards and within legal and regulatory requirements, reducing delinquency with the objective of returning borrower accounts to a resolved or up-to-date payment status.
Gather/verify client information from various sources and, as directed, to ensure client data is accurate, and update systems with findings and communicate the outcome to all relevant persons.
Deal with routine correspondence with regard to any collection or recovery issue.
Issue reminders, notices and support the team with the issue of summons to customers.
To ensure compliance with all Company policies with particular reference to Data Protection and Health & Safety policies.
Maintain an up-to-date knowledge of any laws and regulations and official guidance in the UK and Isle of Man, relevant to the collection of debt process.
Maintain awareness and comply with all anti-money laundering legislation, regulations, policies and procedures relevant to the Bank and your role.
The Candidate:
Minimum 5 GCSE's (or equivalent) including Maths and English at grade C and above.
Excellent telephone and customer service skills.
Previous experience gained within a similar collections position or customer services background preferably within banking or asset finance.
Contact: Vicky Maynard vicky@thcrecruitment.co.uk