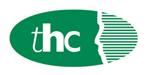 £24,000 - £25,000 per annum, negotiable.
We are looking to recruit a collections specialist to join a team in Chester. This role is office hours Monday to Friday.
Key Responsibilities:
Collection of the company's arrears cases.
Principal collections resource for White Oak UK, dealing with both internally and externally generated requests.
Corresponding by phone, email and letter to external customers and stakeholders.
Providing support to the Head of Collections as and when required.
Contacting clients regarding outstanding payments for services through immediate payment or by setting up payment plans.
Collecting customer payments in accordance with payment schedules.
Provide collections assistance to our funding partners and be a point of contact for them.
Always deliver a consistent and professional level of service.
Achieve set revenue targets and call quality objectives.
Handle each call promptly and in the correct manner, updating records accordingly.
Input customer-related data accurately and efficiently.
Take responsibility for resolving disputes, ensuring that caller concerns are actioned correctly, and all parties are notified.
Manage customers who are resistant to agent contact by remaining polite, tactful, honest and firm.
Follow company policies and procedures at all times, ensuring that legislative requirements are met.
Key Skills:
Collections experience in lending Consumer, motor or asset.
Excellent communication skills in all forms; confident telephone manner and excellent customer service skills.
Strong negotiation skills, ability to make commercially aware decisions when dealing with arrears cases, agents, solicitors and third parties.
Ability to identify potential high-risk cases.
Knowledge and experience of working in a collection's role.
Good all-round collections skills dealing with cases from inception of arrears to recovery of bad debts.
Experience of working in a fast-moving environment and ability to work under pressure.
Have the ability to relate to people from a variety of different backgrounds.
Be persuasive, persistent and self-motivated.
Show empathy, assertiveness, tact and resilience.
Contact: Vicky Maynard on 01279 713900.