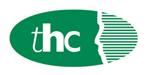 Excellent salary bonus scheme and benefits.
Working for a prestigious growing lender, this is a newly created role due to increased demands and growth within the business, the role consists of prospecting for new business and would suit a driven and motivated individual who has an absolute passion for hitting achievable targets. The role involves working with clients from initial introduction to deal execution. Providing account management and maintaining proactive client engagement to identify new asset finance opportunities, obtaining credit approval and providing a funding solution that aligns with the income target and growth ambitions of the business. A requirement to have an excellent working relationship with colleagues across the business that ensures we provide a first-class service to our client base.
This is a great opportunity for someone to deliver fast, professional and consistent sales & account management support to existing clients as well as prospecting for new partners and gaining valuable experience working in a fast-paced financial services environment.
You will have:
Strong selling skills to include ease of handling objectives, ability to probe for new opportunities and the ability to close.
Proven ability to influence and leverage relationships remotely.
Knowledge of financial products e.g. Loans, financial and operating leases with the ability to interpret financial accounts.
Excellent interpersonal and communication skills combined with self-management.
Organisational and customer handling skills to support future progression as the team expands.
Must be positive in outlook and be a proven problem solver.
Good numerical skills.
Ability to manage time effectively and prioritise key tasks.
Strong customer focus.
Self-motivated, highly organised and methodical with attention to detail.
Thrive on delivering results within a fast-paced environment through being curious and adept at problem-solving.
Not be afraid to 'roll up their sleeves up' as required.
Excellent interpersonal skills.
Experience:
At least 3+ years' experience in an Internal Sales environment with a proven track record of achievement against sales targets.
Experience in working directly with end user customers.
Knowledge of Asset Finance products, services and policies required to undertake the role.
A broad understanding of corporate.
Contact: Julie Ramsay for more information on 01279 713900.