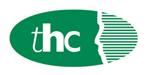 Competitive salary.
We are seeking an Underwriter to work for our client in Warrington, once training is completed this role can be home-based/flexible working. Experience in Consumer or Motor Finance is essential.
The Company operates strict Service Level Agreements with its' clients and the underwriter will ensure these are met and that all new business opportunities are optimised through good negotiation skills and excellent interaction with customers.
Skillset:
The ability to conduct risk assessments, make lending decisions in line with TCF principles, wider economic factors regarding lending guidelines and the company's strategies.
The successful applicant will provide colleagues and customers with a professional and efficient service in an enthusiastic and knowledgeable manner at all times.
You will make underwriting recommendations to higher mandate holders where the mandate level is exceeded.
You will liaise and assist other team members regarding underwriting recommendations and decisions when required.
Maintain a comprehensive and up-to-date knowledge of Consumer Finance products and services within our industry and apply them to your role at all times.
You will ensure that all referred applications have relevant procedural checks as highlighted, both system and manual as necessary e.g. Credit Reference Bureau, CIFAS, employment confirmation etc are utilized ensuring that all information and documentation is accurate.
Ensure individual productivity records are maintained in an accurate and timely manner.
Maintain up-to-date knowledge of regulatory and legislative information related to Consumer Finance products and services (e.g. Money Laundering, Data Protection, etc.).
Maintain knowledge and understanding of all relevant policies and procedures, being compliant at all times.
Pro-actively contact customers for additional information or clarification to meet lending conditions in a timely manner Review and verify documentation received to support loan approvals for completion and accuracy.
Deliver a high level of customer service and represent the company's brand appropriately at the first point of contact.
Maximize conversion rates through building a rapport and objection handling.
Provide assistance to all clients and customers regarding application statuses.
Provide accurate information on products and services to ensure consistency across the organisation and provide both reliable and trustworthy customer service.
Prepare customer application packs promptly to complete the application journey.
Promote the lending business, its products and services, to build the highest and best reputation with its customers.
Undertake any other reasonable tasks as requested by Management.
The Candidate:
An in-depth knowledge of consumer lending.
Previous experience within an FCA regulated environment is desirable.
Excellent attention to detail and communication skills.
Flexibility, enthusiasm and be a strong team player.
Analytical and critical reasoning skills.
Computer literacy including MS Office.
Sensible judgement.
Confident decision-making skills.
Ability to relate policy provisions to credit exposures.
Proven numeracy skills.
Package:
Competitive salary
Excellent remuneration for achieving company KPI's l fantastic opportunities to develop in your role and progress.
Full training in a professional yet fun work environment.
22 paid holidays per annum.
Ability to work remotely to fit in with today's busy lifestyles.
Free on-site staff car parking office close to retail outlets and several popular eateries.
Incentive reward scheme for the length of service.
Overtime available.
Please be aware that should we pursue your application, as we operate within Financial Services, all employees will be expected to complete standard levels of credit bureau and identity checks.
Contact: Vicky for more information on 01279 713900.