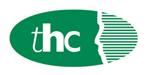 £30,000-£35,000.
You will support the Structured Finance team in onboarding clients, managing/amending facilities and ensuring that a customer-focused service is delivered. They will be the administrative custodian of the complete process of onboarding New Facilities and will be responsible for undertaking due diligence across all transactions.
Key Responsibilities:
Ownership of all administrative tasks, processes, and documentation for the Structured Finance team.
Assist in producing initial draft proposal and term sheets.
Undertake due diligence across all transactions, ensuring that each stage is logged and approved through the document storage system, ensuring that all items on the onboarding checklist have been satisfactorily met.
Support the structuring of Wholesale Facilities.
Document negotiations and if required produce Minutes of meetings.
Assist with the preparation of relevant legal documents (depending on experience).
Support work and communication with lawyers, accountants, and relevant experts.
Aid correspondence with existing customers reference funding requirements and future drawdowns; updating forecasts, possibly a CRM and internal departments (Finance and Treasury).
Provide client support, answering or, where appropriate, escalating queries to support and manage the facility.
Manage and process facility drawdown requests, work effectively with the operations team to complete within agreed service levels.
Populate Board, Credit packs and supporting information for Structured Finance Credit Committee meetings as per meeting schedule.
Ensure timely completion of all mandatory online training modules assigned to you.
Continued professional development of knowledge and understanding of the finance industry including the Company products and services, clients, competitors, introducers, and markets.
Maintain awareness and ensure compliance with applicable laws, service standards, company policies and procedures, anti-money laundering legislation, agreed operational and control processes relevant to the Company.
Identify and drive own personal career development needs through self-analysis and feedback from others.
Promote and adhere to the Company's culture and values, also the Structured Finance Departmental Action Plan.
Carry out any other duties as may be reasonably required by your Line Manager.
Working Relationships:
Existing Customers.
Credit Analysts.
Auditor and Surveyor - Structured Finance.
Group Compliance & Risk team.
Third parties: lawyers, accountants etc.
Key Skills:
Financial services experience, preferably in banking or corporate finance.
Demonstrable experience and a proven track record in a similar role or academically capable in this field.
Excellent reporting skills.
Highly numerate and proficient in MS Office.
A systematic approach to work with demonstrable ability to deliver to deadline, whilst maintaining attention to detail.
Ability to review and evaluate financial information against the requirements of the business.
Contact: For further information, please contact Catherine on 07450 425790.