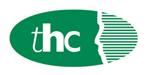 £65k plus great benefits.
Our client a fast-growing innovative lender is seeking an asset finance underwriter, experience in underwriting hard assets is essential, and soft asset experience would be a bonus.
The role is hybrid working 3 days in the office and 2 days at home.
You will be:
A strong decision maker able to deliver credit decisions to delegated authority limits c£150/200k.
Have good commercial awareness and knowledge of the external market to adapt risk appetite accordingly.
Able to assess financial information and make assessments of the ability to repay credit applications.
Experienced in credit analysis and able to give recommendations to higher mandate holders.
Interested in the coaching of less experienced colleagues in the Risk Team.
A team player who can develop and maintain excellent relationships with colleagues outside of the Risk Team.
Pro-active in contact with introducers to deliver commercial solutions for the customer which fit within our business's lending appetite.
Contact: Vicky for more information on 01279 713900.