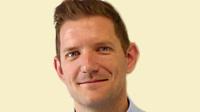 Truck dealers and manufacturers are being urged to review funding services for small businesses to ensure they are compliant with finance industry rules. Laws governing the asset finance sector compel every company offering finance options to sole traders and partnerships to be fully licensed. The legislation came into full effect last year, but commercial vehicle experts believe many dealers and manufacturers are still operating without proper authorisation.
They insist those doing so are gambling with the future of their business – and that of their customers.
Oliver Smith, director at Indelease, said: "The regulatory framework introduced by the Financial Conduct Authority (FCA) has changed the entire landscape for everyone within the asset finance industry.
"Companies which offer funding services without the correct authorisation are now doing so in contravention of the Financial Services Markets Act and are therefore breaking the law.
"If the FCA was to uphold a complaint about any transaction, they could face a heavy fine or even a jail term."
Smith is convinced many within the commercial vehicle industry remain unaware of the change of legislation or don't fully understand its implications; he warns it is "only a matter of time" before they are caught out.
He added: "Many dealers and suppliers advertise finance solutions, or their links to a particular provider, as an additional service for partnerships or sole traders.
"But the goalposts have now moved and many are operating illegally. Those who ignore this or who delay doing something about it are leaving themselves exposed – and effectively taking a huge gamble on their future."
Under the old Consumer Credit Act, details of each financial transaction – usually the amount involved – were used to determine whether or not it would be regulated.
But the rules were changed when the FCA took over regulation of the consumer credit market in a bid to strengthen accountability.
Now it depends on the legal status of each customer, regardless of the transaction.
The legislation was first introduced in 2014, but was subject to an interim period which ended in March last year.
Smith says those who have yet comply with the new framework would be well advised to act sooner rather than later.
He said: "When the FCA first took responsibility for regulation, they were looking at high-cost lenders in a bid to apply some control to that market.
"They moved on to independent financial advisors and insurance brokers and have recently been investigating car and van dealers.
"They are bound to move on to heavy commercial vehicles and trailers before long and I am pretty sure it will have happened by this time next year.
"That means companies operating without FCA approval had better get their house in order quickly."
Dealers and manufacturers which offer funding options to non-corporate customers must hold their own authorisation or appoint a company which has Introducer Appointed Representative (IAR) status.
Smith added: "Gaining the necessary authorisation is both time-consuming and expensive, which puts a lot of companies off.
"But it is for the benefit of the consumer in the end because it ensures they are being treated fairly and have their best interests prioritised by a regulated firm.
"There are third-party firms who will try to win authorisation on your behalf, but operators who go down that route won't know what's involved in respect of day-to-day reporting.
"They must also still provide quarterly activity reports to the FCA and could be subject to random audits by inspectors who have the power to shut down companies on the spot."
He warned that securing principal status is not easy, having taken Indelease more than 18 months.
Telford-based Indelease provides a range of services to the commercial vehicle and transport industry from supplying fleets of vehicles on contract hire to providing finance to businesses and individuals seeking to purchase new or used vehicles and trailers.