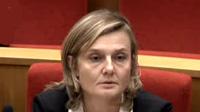 Some of Europe's leading associations representing the finance and automotive industry have called on EU institutions to guarantee access to vehicle data as demand for connected cars grows.
The broad coalition of automotive aftermarket operators and mobility-service providers gave its powerful message to the EU amid concerns that vehicle manufacturers may not allow unrestricted access to data that could power a range of third-party services and innovations.
During a policy launch in Brussels, members of the coalition said regulation that secured open access to data in a standardized, secure and safe way was essential to help the digital economy grow and make mobility services a reality.
The stakeholder coalition includes European associations representing vehicle dealers, authorised and independent workshops, vehicle testing centres, independent publishers of technical information, manufacturers of garage test equipment, independent wholesalers of automotive replacement parts, the rental and leasing industry and mobility clubs.
During the event, chaired by Ismail Ertug MEP, the stakeholder coalition presented its case for the importance of direct access to the vehicle, its data and resources to enable innovative and competitive digital products and services.
Members heard that in the automotive aftermarket, operators and mobility-services providers need real-time access to connected vehicles and its data.
They are concerned that, currently, this data only goes via 'closed' telematics systems to the servers of the respective vehicle manufacturers, from where all other service providers are offered access to it. The industry says this reduces the quality and value of the data and makes it impossible to compete fairly and equally.
Joanna Szychowska, head of unit, automotive and mobility Industries, DG GROW, at the European Commission, told the meeting that the EU was focused on keeping the connected mobility market as open and competitive as possible.
Nigel Goodall, of Enterprise Holdings, explained to serve the 'connected customer', the rental and leasing industry needs to offer flexible services on demand, such as a status check and hand-over of vehicles as part of short-term hire car clubs, along with remote communication with the vehicle.
For this, a direct, real-time connection to the vehicle is essential to allow smart fleet management and digital mobility solutions, he said.
Bernfried Coldewey from Germany's ADAC Automobile Club, gave a live demonstration of how an open telematics platform could operate if direct access to the vehicle, its data and resources was enabled.
The dashboard display of the car would show a choice of applications freely chosen by the consumer and displayed in their car.
At present, the consumer has a pre-defined choice of applications.
Manufacturers have raised serious concerns over data security and protecting vehicles from hackers, which is why they want to create firewalls that avoid third-parties having direct access to vehicle systems.
But members of the coalition argue that the Open Interoperable Telematics Platform would be as secure, if not more so, than the current system that exchanges data with the vehicle manufacturers' servers.
Speakers said that safe and secure technical solutions exist to provide an interoperable in-vehicle telematics platform, but argued that EU legislation is needed to ensure new business models can develop to deliver consumer choice and innovation in the digital era.
COALITION MEMBERS
ADPA - the European Independent Data Publishers Association. Aims to ensure fair access to automotive data and information and to provide competitive framework conditions for independent data publishers.
CECRA - the European Council for Motor Trades and Repairs. Represents the interests of the motor trade and repair businesses and European dealer councils on behalf of vehicle dealers for specific makes. Its main aim is to maintain a favourable European regulatory framework for the enterprises of motor trade and repair businesses it represents.
CITA – the international association of public and private sector organisations actively practicing compulsory inspection of in-service motor vehicles and their trailers, or with responsibility for authorising and supervising inspection organisations.
EGEA - the European Garage and Test Equipment Association. Represents both manufacturers and importers of tools and equipment for the repair, servicing and technical inspection of vehicles, as an integral part of supporting the automotive industrial value chain. Its role is to ensure that its associations' members can provide the best equipment and service to the automotive aftermarket by striving to keep members up-to-date concerning new vehicle technologies, legislative and standardisation requirements and thus be competitive in the garage and test equipment supply, service and calibration industry.
FIA - The Fédération Internationale de l'Automobile (FIA) Region I is a consumer body representing European mobility clubs and their 37 million members. The FIA represents the interests of these members as motorists, riders, pedestrians and passengers. FIA Region I is working to ensure safe, affordable, clean and efficient mobility for all.
FIGIEFA - The international federation of independent automotive aftermarket distributors. Its members represent retailers and wholesalers of automotive replacement parts and components and their associated repair chains. FIGIEFA's aim is to maintain free and effective competition in the market for vehicle replacement parts, servicing and repair.
Leaseurope - The European federation of leasing company associations. Represents both the leasing and automotive rental industries in Europe. The scope of products covered by Leaseurope members' ranges from hire purchase and finance leases to operating leases of all asset categories (automotive, equipment and real estate). It also includes the short-term rental of cars, vans and trucks.
AFCAR - Alliance for the Freedom of Car Repair in the EU. An alliance of the independent European associations with the aim is to promote fair competition in the market for vehicle servicing and repair. Members of AFCAR are: ADPA (European Independent Data Publishers Association), CECRA (European Council for Motor Trades and Repair), EGEA (European Garage Equipment Association), FIA (Fédération Internationale de l'Automobile), FIGIEFA (International Federation of Automotive Aftermarket Distributors), Leaseurope (European Rental and Leasing Industry) and UEIL (the Union of the European Lubricants Industry).