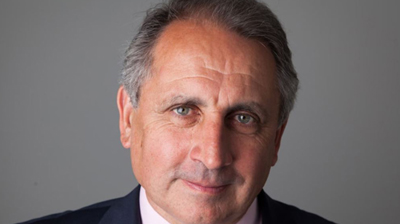 The UK government that takes office after Friday's general election must prioritise a complete overhaul of the Consumer Credit Act, party leaders have been told.
In one of his first statements since becoming the new director general of the Finance and Leasing Association (FLA), Stephen Haddrill (pictured) warned the current legislation is outdated and failing consumers.
The 45-year-old Consumer Credit Act (CCA) underpins every consumer credit transaction in the UK, but the FLA says it requires lenders to send "old fashioned and severely worded" letters to those in financial difficulty, while also delaying how quickly lenders can step in to offer customers more time to make payments.
Haddrill also warned the CCA has not kept up with the level of innovation in the motor finance sector in areas such as electric vehicles, making it "unnecessarily complex" to finance a vehicle and its charging point in the same transaction.
The call for action was included in the FLA's Priorities for 2020, published ahead of the UK's general election, which takes place on December 12.
Haddrill said: "Government should reform the CCA urgently, rather than continuing to turn a tin ear to those in financial difficulty, or those trying to help them. Consumers need to be given a credible, firm promise of legislation early in the new parliament; legislation that will deliver protections appropriate for the 21st century."
In addition, the FLA called for action to make it easier for businesses to find financial advice and information.
The FLA said a patchwork of current sources should be streamlined into one single, intuitive source that can diagnose the type of finance needed, signpost where to find it, and provide links to local growth hubs where the quality of business advice is consistent across the country.
Haddrill added: "Although there is no shortage of online business advice, it's less clear whether a small business owner could find, in one sitting, all of the information needed to decide on the appropriate finance for their circumstances. Remedying this would be a great step to improving UK productivity."
The FLA is the leading trade body for the asset, consumer and motor finance sectors in the UK. In 2018, members of the Finance & Leasing Association (FLA) provided £137 billion of new finance to UK businesses and households, including funding for more than 91% of private new car registrations.