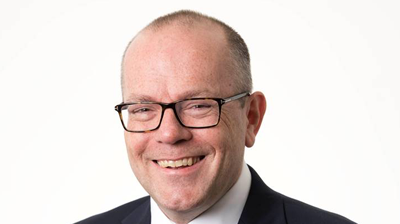 A payment freeze for some areas of consumer credit will be extended for a further three months under proposals revealed by the Financial Conduct Authority today (June 19).
The new proposals extend the date when a three-month payment freeze could be requested to the end of October 2020 and allow those currently experiencing difficulties to delay payments for a further three months when their current arrangements end. This could mean lenders providing forbearance to some customers until February 2021.
FCA proposals outline the support lenders would be expected to provide credit card, store card and catalogue credit customers along with personal loan recipients, including cutting payments to "an affordable level".
The guidance does not apply to other consumer credit products, such as motor finance, high-cost short-term credit, rent-to-own, pawnbroking and buy-now pay-later, which are covered by separate guidance that will be published in the coming days.
Christopher Woolard (pictured), interim chief executive at the FCA, said: "The proposals we've announced today would provide an expected minimum level of financial support for consumers who remain in, or enter, temporary financial difficulty due to Coronavirus.
"Where consumers can afford to make payments, it is in their best long-term interest to do so, but for those who need help, it will be there."
In response to the proposals, Stephen Haddrill, director general of the Finance and Leasing Association, called for the FCA, the Treasury and the Bank of England to develop a joint approach to forbearance that includes support for lenders.
He said: "Helping customers through this difficult period remains a priority for lenders, but with more parts of the economy reopening, lenders also have a responsibility to transition customers back to regular payments where possible. The FCA's advice to customers to consider carefully if a further payment deferral is really the best option is important.
"The cost of forbearance is already at unprecedented levels. The FLA has sought urgent assistance from government to enable lenders to continue to provide affordable lending to consumers and businesses through the crisis and during the recovery. The FCA, the Treasury and the Bank of England must ensure their approach to forbearance and support for lenders are developed together."
The new proposals include:
At the end of a payment freeze, firms should contact their customers to find out if they can resume payments – and if so, agree a plan on how the missed payments could be repaid. If customers can afford to return to regular repayment it is in their best interest to do so.
Anyone who continues to need help gets help – for customers still facing temporary payment difficulties as a result of coronavirus, firms should provide them with support by reducing payments on their credit card and personal loans to a level they can afford for three months.
Support for overdraft customers – allowing customers who are negatively impacted by coronavirus and who already have an arranged overdraft on their main personal current account, to request up to £500 interest-free for a further 3 months, and providing further support in the form of lower interest rates on borrowing above the interest-free buffer and repayment plans for those who would benefit from them.
Extending the time the scheme is available to people who may be impacted at a later date – customers that have not yet had a payment freeze or an arranged interest-free overdraft of up to £500 and experience temporary financial difficulty, due to coronavirus, would be able to request one up until 31 October 2020.
Where a customer needs further temporary support to bridge the crisis, any payment freezes or partial payment freezes offered under this guidance should not have a negative impact on credit files. However, consumers should remember that credit files aren't the only source of information which lenders can use to assess creditworthiness.
The FCA is asking for comments on the proposals by 5pm on June 22 and expects to finalise the guidance shortly afterwards.
Comments can be sent to: FCAconsumercredit@fca.org.uk.