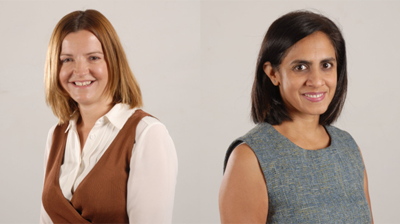 Bespoke legal and compliance firm Auxillias has passed its first business milestone, with celebrations marking 12 months since it was first launched. During this time, the two founders – CEO Jo Davis and COO Daksha Mistry – have built up a strong client base for the firm's market-leading services.
Jo Davis, Auxillias CEO, commented: "We are delighted to be celebrating the company's first birthday! A big thank you to all of our clients and partners who have supported and worked with us to make our first year a success. We've had an interesting and exciting first year, especially guiding clients through the storm of the coronavirus pandemic and have achieved measurable results for organisations nationwide. We look forward to the next stage of growing the business."
Auxillias specialises exclusively within the consumer, motor, asset finance and leasing sectors, providing legal, regulatory, compliance, advisory, consultancy and training services. Clients include banks, small and large finance institutions, consumer lenders, captive and independent finance houses, finance brokers and dealers, a range of motor finance, fleet and leasing companies, fintech and regtech clients, as well as retail and loan service providers.
Daksha Mistry, Auxillias COO, said: "We've got a clear roadmap in terms of what the next 12 months will look like– including expanding our business offering and new services to provide to our clients. In light of our ongoing growth and demand for our services in this sector, we also have two new motor finance industry specialists joining us soon. It's going to be a busy and exciting year ahead – watch this space!"
Auxillias supports its clients not only with their consumer products but also with business lending products to SMEs and has the expertise to support the end-to-end operations of its clients' businesses, to ensure that they are compliant with regulations and meet industry standards.