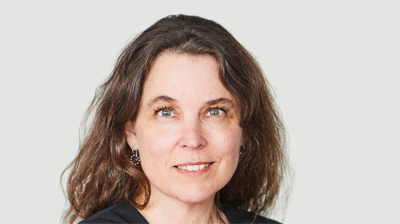 The European Commission is coming under pressure to introduce 'ambitious' legislative proposals on vehicle data access, with a broad grouping of organisations including Leaseurope calling for action by Q1 2022. The current failure to agree common standards is holding back digital developments according to the coalition, which includes publishers of technical information, body repairers, dealers and workshops, garage equipment suppliers, tyre manufacturers, road patrols, parts distributors, leasing and rental companies, as well as consumers.
The ongoing lack of access to in-vehicle data and functions increasingly jeopardizes competition in digital products and services and the ability to provide customers, both consumers and fleet owners/operators, with the digital services they expect, the group argues.
It cites a recent TRL Study Report commissioned by the European Commission which says the root cause of these problems lie with vehicle manufacturers' closed telematics systems. Another study, commissioned by the consumers organisation FIA Region I, showed that if this model would continue to establish itself, it could lead to consumers and independent service providers having to absorb additional costs of around €65 billion per year by 2030.
Latest statistics from CLEPA, the European Association of Automotive Suppliers, suggest that by 2025, 30% of the vehicle park will be connected.
The coalition says that after lengthy investigations and several postponements since 2018, the draft legislation should be put in the legislative loop no later than the first quarter of 2022 to have a chance to go through the complete ordinary legislative procedure. It warns any delay could risk the competitiveness and the survival of the 500.000 companies and 4.5 million jobs represented by its members.
The specificities, the complexity and the importance of the automotive market require a sector-specific legislation and cannot be addressed in the broader horizontal initiatives in the framework of the European Data Strategy. Leaseurope and the other bodies say the solution is to mandate a Secure On-Board Telematics Platform (S-OTP). The S-OTP is a set of requirements based on equipment which is already in the vehicle and on existing standards, involving no additional device. It puts the consumers in control, enabling them to freely choose which service providers have access to which technical data and for which purpose.
Only services which are independently assessed, tested, and approved could be chosen by the consumers, so this option is fully in line with the European Union's objectives in terms of data privacy, cybersecurity, digitalisation, and enhancement of road mobility.
Sigrid de Vries Secretary General of CLEPA, said: "Innovation in this area requires that car data must be shared amongst the different economic actors. Fair and undistorted competition is a prerequisite to leverage Europe's full innovation power in mobility services. Any privileged position in the data stream or in the flow of information between a vehicle and the next point of communication has the potential of limiting or even excluding market players from providing services. Regulating data access as planned by the European Commission can ensure fair and equal access for all providers to create a competitive market for the benefit of consumers."