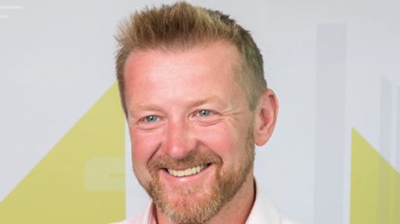 Chief compliance officers and legal advisors of auto and equipment finance companies seeking to stay up-to-date with implementing the new Consumer Duty regulations can now collaborate with their peers to discuss the best ways to interpret and apply this new directive from the FCA at a workshop launched by Asset Finance Connect, which is scheduled to take place in a private workshop at the Asset Finance Connect Conference in London on 5th December.
"The Consumer Duty presents new challenges for regulated finance providers who may have been more comfortable following more prescriptive rules laid down by legislators and regulators" said Edward Peck, CEO of Asset Finance Connect. "Focussing instead on customer outcomes as a guide to whether a product or communication is compliant provides the industry with the flexibility it needs to develop and innovate, but it significantly increases the challenge for compliance officers who want an easy answer to whether they are staying compliant. One route to developing the understanding that is needed to make those judgements is through establishing asset finance communities"
The Asset Finance Connect Consumer Duty workshop will be the first face to face workshop run at the Asset Finance Connect Conference. It will provide compliance people with a forum to discuss common challenges in implementing the new Duty, to hear what's on the minds of their peers in the industry, and to share their expertise in a confidential and supportive group of like-minded specialists.
"The workshop will provide an opportunity for us to bring participants up to date, and to provide them with an opportunity to consider through case studies how best to interpret the guidance" said Wayne Gibbard, Commercial Clients and Strategy at Shoosmiths. "During the day we will be giving participants the opportunity to consider the activities of a fictional finance company, first acting as an employee, and then as a member of the FCA. We think the participants will find the experience interesting and helpful.".
"The first consumer duty workshop is one of a number of new developments Asset Finance Connect have put in place to develop specialist communities within the broader auto and equipment finance community which will provide participants to derive value from the industry's communities. We hope that these meetings will spark new ideas, deliver better products, better customer experiences and optimise customer outcomes. That's got to be a good thing." said Edward Peck.
Finance providers who would like to participate in this inaugural workshop should write to edwardpeck@assetfinanceconnect.com for more details.