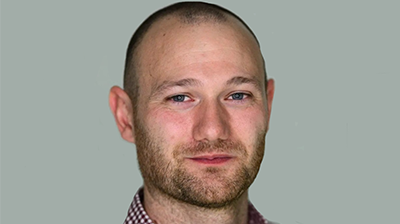 The number of registered company insolvencies in October 2022 in England and Wales was 1,948, 32% higher than in October 2019 (1,477) and 38% higher than the number in October 2021 (1,410).
The increase in company insolvencies compared to October 2021 was driven by an increase in the number of compulsory liquidations and Creditors' Voluntary Liquidations (CVLs).
There were 242 compulsory liquidations in October 2022, more than four times (357%) as many as in October 2021 and 2% higher than in October 2019. The numbers of compulsory liquidations have increased from historical lows seen during the coronavirus (COVID-19) pandemic, partly as a result of an increase in winding-up petitions presented by HMRC.
October 2022 was the first time that the number of compulsory liquidations was similar to the pre-pandemic comparison month. This was partly caused by a large number of petitions from a single bank, which accounted for 45 of the compulsory liquidations in this month.
Thomas Bolan, Head of Business Finance at Finanze Business commented: "Based on this evidence, HMRC is starting to turn the screws. And what a time to do so as the country faces an unprecedented recession.
"Typically, the most vulnerable enterprises in a high inflation environment are those with high failure risk such as firms with significant debt servicing costs, low working capital, high exposure to market volatilities, and less stable business models. Businesses that offer non-essential products and luxury items and services are usually the first ones to go under. Worse, if companies are battered by cost pressures but cannot pass them onto consumers, their profit margins are negatively impacted. Finally, construction and manufacturing businesses that have no option but to invest in long-term projects are highly exposed to the effects of inflation," points out Bolan.
"Soaring inflation tends to move together with the number of UK businesses that go bust. Firms with weak liquidity positions are therefore most likely to become insolvent. Liquidity creation remains critical to keep firms' heads above water during high inflation. However, the unavailability of credit can keep them from maintaining a financial buffer during crises and this can result in higher cases of bankruptcies. Ensuring that businesses can better keep themselves afloat in times of financial crisis not only involves making deep cuts in spending but also pulling levers to boost their liquidity. When business loans and lines of credit are made available, they can help cover slumps brought on by a very volatile economy, as long as the enterprises taking them out have a solid repayment plan in place."
Of the 1,948 registered company insolvencies in October 2022:
There were 1,594 CVLs, which is 28% higher than in October 2021 and 53% higher than in October 2019;
242 were compulsory liquidations, which is 357% (4.6 times) higher than October 2021 and 2% higher than October 2019;
Five were Company Voluntary Arrangements (CVAs), which is 69% lower than October 2021 and 86% lower than October 2019;
There were 107 administrations, which is 13% higher than October 2021 but 33% lower than October 2019; and
There were no receivership appointments.