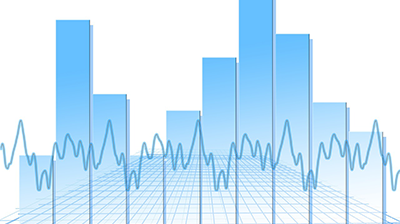 The rate of the UK's price rises has fallen from 8.7% in May to 7.9% in the 12 months to June, according to the latest Consumer Prices Index (CPI) from the Office of National Statistics (ONS).
The UK's annual inflation rate fell by more than expected to its lowest level since March 2022, with the ONS citing falling motor fuel prices as the biggest driver behind the drop in CPI annual rates.
Neil Rudge, Head of Enterprise at Shawbrook, said: "Let's hope this is the beginning of the end for high inflation. It's challenging for business owners to forecast and plan effectively when prices are rising rapidly and the uncertainty can make it difficult to set prices, manage budgets, and make long-term investment decisions, which are critical for sustainable business growth.
"Challenges remain and we expect businesses to continue to prioritise resilience over growth, with a noticeable move towards leveraging existing assets to unlock capital, demonstrating their ability to adapt to the macroenvironment. Additionally, as the longer term trend points to inflation continuing to fall, the Bank of England may be in a position to consider reducing their base rate sooner, which could then reduce the cost of borrowing in future."
With inflation falling to a 15-month low, there may well be the beginning of sighs of relief across the country, particularly for SMEs, many of which have struggled in the current climate. While there's still a long way to go to ensure that figure reaches 2%, the news will certainly be welcomed by small businesses.
Jean Murphy, CEO at Recognise Bank, explained exactly what it means for such enterprises: "Decreases in inflation are generally a relief for SMEs, but it is important to remember that lower inflation is still inflation, i.e. it is still reflecting a rise in costs and prices.
"The economy generally operates most efficiently when inflation is low and stable. Falling inflation can indicate a stability in costs that should allow SMEs to improve the outlook for profits. Customers may feel more confident to spend so the demand of SME products and services will hopefully improve.
"With less pressure on prices to go up, SMEs may feel more confident to invest or boost their balances in their savings accounts. Falling inflation may be accompanied by lower interest rates however so SMEs will be focused to identify the accounts that combine the right level of interest rate and access."
Mike Randall, CEO of Simply Asset Finance commented, "After flat figures in May, a drop in inflation brings about hopes we are edging ever closer to the Bank of England's end-of-year 5% target. And when speaking to business owners, it's clear that while inflation is definitely on their minds, confidence and resilience remains high. This is echoed by the CBI's Industrial Trends Survey which indicates that the majority of manufacturers expect that output will rise over the next three months rather than fall.
"The past few years have seen businesses become skilled at being buoyant in face of the challenges set by inflation so on the ground it remains business as usual. However, as resilient small businesses continue to demonstrate tenacity, we do need to see this matched with swift and targeted access to funding that will set them on the path to growth and boost their success."