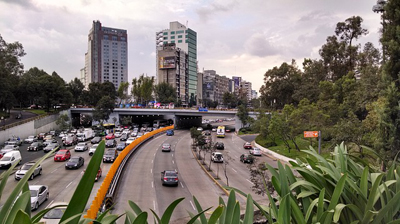 The Mexican heavy goods vehicle (HGV) market has reported a strong first quarter, with sales up 8.7% to the end of March, according to the Asociación Mexicana de Distribuidores de Automotores (AMDA).
Total sales were 9,740 units to the end of March, with demand for tractors, cargo and passenger units was up 12.2%, 8.3% and 0.4% respectively.
The rise comes after a strong March, during which 3,678 units were sold, excluding buses, putting the market within 227 sales of the best March on record in 2007.
For the month, sales of cargo units were up 20.2% to 1,501, tractor units increased by 13.7% to 1,666 and passenger CVs were up 7.7% to 601 units.
Tractors have accounted for the majority of the HGV segment so far in 2019 at 46%, with cargo vehicles at 38% and passenger vehicles 16%.