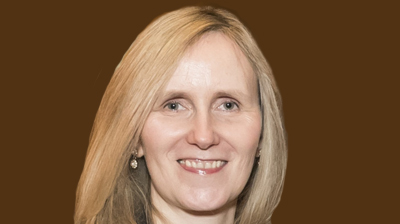 Total asset finance new business (primarily leasing and hire purchase) grew by 2% in the UK during October compared with the same month in 2018, and rose 6% in the first 10 months of 2019, according to new figures from the Finance & Leasing Association (FLA).
The IT equipment finance sector reported 43% year-on-year growth in October, while business new car finance and plant and machinery finance also reported healthy demand.
Geraldine Kilkelly, head of research and chief economist of the FLA, said: "The asset finance industry is on track to report a record level of new business in 2019 of around £35 billion. The industry has provided support to businesses keen to invest in new technology which will increase productivity and maintain competitiveness.
"Moving forward with the Brexit process should reduce some of the uncertainty that has weighed on business investment since the EU membership referendum. This will provide opportunities for further growth in the asset finance market in 2020."
Oct 2019

% change on

prev yr

3 mths to

Oct 19

% change on

prev yr

12 mths to

Oct 19

% change on

prev yr

Total FLA asset finance (£m)
2,976
+2
8,346
+3
34,530
+6
Total excluding high value (£m)
2,794
+4
7,813
+4
32,038
+6
By asset:
Plant and machinery finance (£m)
616
+5
1,825
+7
7,479
+11
Commercial vehicle finance (£m)
766
-10
2,163
-1
9,026
+11
IT equipment finance (£m)
242
+43
720
+1
2,736
-2
Business equipment finance (£m)
197
-14
587
-6
2,539
+1
Car finance (£m)
805
+5
2,088
+3
9,006
+2
Aircraft, ships and rolling stock finance (£m)
49
-35
89
-9
514
+72
By channel:
Direct finance (£m)
1,387
+2
3,771
+1
16,065
+6
Broker-introduced finance (£m)
649
+12
1,706
+8
6,687
+12
Sales finance (£m)
757
+1
2,336
+6
9,286
+1
By product:
Finance leasing (£m)
419
-3
1,133
-3
4,243
+4
Operating leasing (£m)
523
-2
1,457
-1
6,093
-1
Lease/Hire purchase (£m)
1,618
-3
4,558
+1
19,448
+9
Other finance (£m)
339
+73
896
+34
3,456
+13