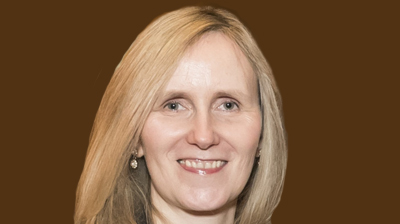 Total asset finance new business (primarily leasing and hire purchase) grew by 6% in the 11 months to the end of November 2019, new research from the Finance and Leasing Association reveals.
During November, business remained static during November compared to the same period last year as companies prepared for a general election in December and clarity on which government would oversee Brexit strategy.
The IT equipment finance sector reported a second consecutive month of strong double-digit growth in November last year as new business increased by 41% compared with the same month in 2018.
By contrast, the commercial vehicle finance and plant and machinery finance sectors reported falls in new business of 7% and 6% respectively, over the same period.
Geraldine Kilkelly, head of research and chief economist at the FLA, said: "Increased Brexit-related uncertainty hit business confidence in the final quarter of 2019.
"However, the asset finance market continued to report growth in the eleven months to November and, within the overall total, new lending to SMEs grew by 5%.
"Our latest research shows that the percentage of investment in machinery, equipment and purchased software funded by FLA members in the 12 months to September 2019 was 37.8%, the highest for almost 11 years."
Nov 2019

% change on

prev. year

3 months to

Nov 2019

% change on

prev. year

12 months to

Nov 2019

% change on

prev. year

Total FLA asset finance (£m)
2,583
0
8,466
2
34,541
6
Total excluding high value (£m)
2,394
-4
7,877
2
31,947
5
By asset:
Plant and machinery finance (£m)
532
-6
1,771
4
7,453
10
Commercial vehicle finance (£m)
700
-7
2,195
-6
8,982
9
IT equipment finance (£m)
229
41
780
15
2,803
3
Business equipment finance (£m)
174
-15
551
-10
2,480
-1
Car finance (£m)
663
0
2,179
3
9,014
3
Aircraft, ships and rolling stock finance (£m)
31
82
100
-4
528
72
By channel:
Direct finance (£m)
1,209
-1
3,813
0
16,049
6
Broker-introduced finance (£m)
494
-10
1,684
2
6,633
10
Sales finance (£m)
692
-3
2,379
5
9,265
-1
By product:
Finance leasing (£m)
297
-8
1,121
-6
4,217
2
Operating leasing (£m)
503
-1
1,527
-1
6,087
-1
Lease/Hire purchase (£m)
1,398
-5
4,582
-1
19,367
8
Other finance (£m)
261
31
881
40
3,526
15