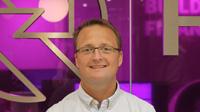 The Funding Circle has bolstered its business development team with the hire of Neil Mullane, formerly head of business and corporate banking for Barclays across West London.
It comes as Funding Circle introducers, including commercial finance brokers, accountants and business advisers, have assisted their clients to access a record £42 million in Q1 2016 through Funding Circle.
Mullane brings eight years of experience in commercial finance, and will play an active role in continuing to build the intermediary channel.
Prior to joining Funding Circle, he was head of business and corporate banking for Barclays across West London, supporting small businesses with a £250,000 to £25 million turnover. He also held the position of national performance director for Barclays Business where intermediary finance played a large part of the overall lending performance of the business.
Luke Jooste, head of the business development and property finance at Funding Circle said that the company has continued to grow its dedicated business development team since launching in 2010, as marketplace lending proves to be a fast and flexible funding option for introducers looking to access finance for their clients. The team was recently named Best Alternative Business Funding Provider at the 2016 Business Moneyfacts Awards for the second consecutive year.
Launched in August 2010, Funding Circle enables businesses to access finance independent of their banks, whilst at the same time allowing people and organisations to earn attractive returns. To date, investors have lent more than £1.2 billion to over 15,000 businesses across the UK. Investors include 48,000 people, the government-backed British Business Bank and financial institutions.
Jooste added: "Funding Circle's simple process, fast turnaround times and personalised service set us apart from other lenders which is something introducers really value. It looks set to be an exciting 2016 and I'm very pleased to welcome Neil to the team."
Mullane said: "It's an exciting time to be joining the business. The growth of Funding Circle over the last five and a half years has been very impressive and it's clear that the intermediary market now views marketplace lending as a mainstream way for their clients to access finance."
Last month The Funding Circle SME Income Fund began lending to small businesses through Funding Circle's marketplaces in Germany, Spain and the Netherlands.
The SME Income Fund was listed in November 2015 on the London Stock Exchange, having successfully raised £150 million from shareholders including asset managers, pension funds and private wealth managers. The fund was set up to lend to small businesses exclusively through the Funding Circle marketplaces, and already lends to businesses in the UK and US.
Matthias Knecht, co-founder and managing director of Funding Circle Continental Europe said: "Funding Circle is driving a global revolution in the way small businesses access financing. Having the SME Income Fund lend to businesses in Germany, Spain and the Netherlands is another important milestone on our way to diversifying our investor base, and ensures businesses receive the fast and efficient access to capital they deserve."
Funding Circle provides flexible funding options to suit almost any business purpose, including unsecured loans (from £5,000 to £250,000), secured loans (up to £1 million), asset finance (from £25,000 to £1 million) and property finance (from £150,000 to £3 million).