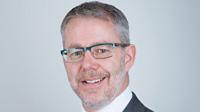 Automotive data expert KeeResources has appointed Andrew Ballard to the newly-established role of strategic client relationship manager.
Ballard joins KeeResources from Experian where he was a well-known figure in the industry, working alongside trade bodies, data suppliers, finance and banking organisations, a range of OEMS and other sector specialists.
Denis Keenan, CEO of KeeResources, said: "As a business, we are all about quality and granularity in our data, and genuine diligence in our operations. Andrew's expertise embraces these attributes perfectly.
"His appointment adds even greater strength to our strategy to drive the industry to a significantly more detailed approach to the role of automotive data, enabling far deeper interrogation and meaningful KPI's throughout, leading to improved overall results for our clients."
In his new role, Ballard will provide consultative support to existing and new clients, working with an open brief.
Ballard said: "It is an exciting time to be joining KeeResources, especially having experienced their remarkable approach first hand. KeeResources data and products are undoubtedly the core attributes needed to help organisations to prosper in an increasingly disruptive market place."
KeeResources supplies model year specific automotive data and decision support systems to vehicle manufacturers, retailers and the fleet and leasing industry.
It was established in 2000 as a consultancy to leasing companies and funders and has since grown to offer a wide range of software, data services and digital solutions.
Its manufacturer clients are responsible for 95% of car registrations in the UK, and in the leasing sector its clients operate more than half the vehicles in the FN50 listing of the country's largest leasing companies, with a combined fleet size of more than 700,000 vehicles.