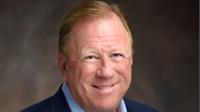 White Clarke Group, a leading provider of finance software solutions, has appointed David Slider as its new group executive vice president.
With more than 30 years of leadership experience in the auto finance industry, Slider joins the White Clarke Group senior team to drive forward global client development, execute strategic acquisitions and partnerships, and solidify the company's global expansion into target markets including North America, Asia and South America.
Slider has a strong background in the global software market, particularly in the North American automotive finance sector.
Most recently he served as managing director, automotive finance for a large, global loan origination and servicing software company, preceded by multiple executive roles.
His depth of experience with core receivables, default management, originations and dealer finance systems strongly complements the company's expansion and growth objectives.
Brendan Gleeson, group CEO for White Clarke Group, said: "David's reputation for winning and developing key client relationships, as well as architecting strategic acquisitions and partnerships, has been the cornerstone of his career.
"More importantly, he is well respected and endeared by clients, colleagues and competitors alike. We are very proud to have David on the team and look forward to the next steps in our expansion efforts."
Slider said: "My goal is to further the market's awareness that we are primed to serve the transformational needs of lenders today with solutions that are engineered with the future built in.
"Lenders no longer need to settle for less than agile, open, digital ready end-to-end systems that can successfully manage the complex competitive and regulatory landscape."
White Clarke Group is a world leading provider in end-to-end automotive, consumer and equipment finance software solutions.
It is a global organization employing more than 500 finance and technology professionals, with offices in the USA, UK, Canada, Australia, Austria, Germany, India and China.