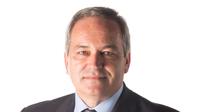 White Clarke Group, the global provider of loan origination and servicing software solutions, has appointed Nick Ockwell as executive vice president of operations for the Americas.
The addition of Ockwell to the leadership team is part of the group's increased North American focus.
Ockwell has a long track record of successful technology and operations leadership in financial services with companies including Ally Financial Services - Latin America and Exeter Finance Corp.
Both lenders are well-known for their innovative specialty lending and use of best-in-class solutions.
The announcement comes less than a year after Five Arrows Principal Investments, the corporate private equity business of Rothschild & Co, made a significant equity investment in the White Clarke Group with the intent to scale the business globally.
Brendan Gleeson, group CEO, said: "Our reputation for providing the highest standards of delivery and ongoing support to our clients is one we are committed to uphold.
"During this time of expansion, our operations and technology must be at optimal performance. Nick has proven his talent for preparing and scaling operations, and we are lucky to have him on the team for our next phase of growth."
Ockwell added: "As a former White Clarke Group client, I have watched the impressive evolution from their roots as innovators and consultants, to global leaders in developing platforms that deliver the highest degrees of loan origination, servicing and wholesale finance performance for the top financial services companies in the world.
"I'm excited and honored to play a part in the next chapter of the White Clarke Group history."
White Clarke Group is a global provider of end-to-end loan origination, servicing, collections and wholesale finance technology for the automotive, consumer and equipment finance sectors.
It employs around 600 people, with offices in Austria, Australia, Canada, China, Germany, India, the USA and the UK.
Its clients include BMW Financial Services, Daimler Financial Services, FCA (Fiat Chrysler Automobiles), Ford Credit, GM Financial, Toyota Financial Services and Volkswagen Financial Services.