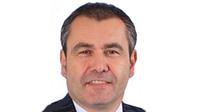 Ian Smith, who has recently joined the Leasing Foundation's Board, comes with a specific mission – to help spearhead the Foundation's work in developing professionalism in the industry.
His appointment comes at a crucial time for industry practitioners and new entrants as they face a number of new challenges. These include: increased regulation by the UK's Financial Conduct Authority (FCA); competitive pressures through new entrants to the market; tighter margins; and the need to understand and implement more sophisticated technology such as blockchain, artificial intelligence, cloud computing, big data analytics and mobile platforms.
At the same time their customers' expectations are also changing rapidly, as these now expect faster and more efficient services, delivered online, and more flexible and innovative products to help solve their problems and finance their businesses.
Smith, who has also been appointed as chair of the Foundation's MA (Master of Arts) Advisory Board, is currently chief executive officer at 1pm plc, a post he has held for some three years.
Although relatively new to the leasing and asset finance industry Smith comes with over 30-years' experience in business following his qualification as an accountant. Prior to joining 1pm plc he was a member of the management team that successfully sold Q Chip to Midatech plc in 2014 and also sold UDEX on behalf of 3i plc in 2006. As finance director of Surface Technology Systems plc he was instrumental in its flotation on AIM in 2000, subsequently leading the business as chief executive through the technology sector downturn from 2001 to 2003.
City expectations
Since taking the helm at 1pm plc Smith oversaw the acquisition of Academy Leasing, Bradgate Business Finance and Intelligent Loans.com, amongst others.
He told Asset Finance International: "There are a total of seven companies in the group now. This has grown our staff complement from 13 employees in May 2014 to over 150 in 2017. City expectations for revenue in the year to May 2018 are estimated close to £30 million."
Within 1pm plc he has established a Junior Board consisting of some eight junior managers from the group. "We set real live projects for them to achieve," he said, "often based around technology and improving systems. Given the Leasing Foundation's similar initiative with its Young Professionals scheme it seemed a natural extension to join the Foundation."
With proven skills in helping companies grow from one stage of development to another, Smith was invited by Professor Peter Thomas, the Foundation's executive director to join the Board, to establish and chair the MA Advisory Board and to be part of the design group for the planned Certified Asset Finance Professional programme to be launched in 2018.
The Leasing Foundation's Certified Asset Finance Professional programme aims to draw together existing educational offers in the industry to "create a new world-class certification that will help develop skilled forward-looking and engaged professionals who will be a shining example to UK industry".
Dynamic industry
Meanwhile the Foundation is currently recruiting for its second year MA in Leasing and Asset Finance.
Smith explained: "This is suitable for those who are already in the industry and wish to accelerate their career, or if they work in a related finance and business area and wish to enter this dynamic industry.
"The MA is part-time and is especially suitable if those who work in an organization can facilitate and benefit from the work-related projects which form the backbone of the programme."
The academic content is delivered online using Falmouth University's Learning Space online platform, and candidates are be supported by academic supervisors from Falmouth University and mentors from the Leasing Foundation.
The focus of the course, which consists of three parts, is on providing candidates with a resource for developing their career in the industry and so there is an emphasis on creativity, leadership and innovation.
Smith confirmed that the MA course could be suitable for those who are already working in the asset finance industry or in the broader financial services industry, and if they have an interest in, and experience of, commercial finance.
At a time of rapid technological change in the asset finance industry coupled with higher compliance and regulation requirements, the Leasing Foundation's MA in Leasing and Asset Finance is increasingly likely to become recognized as a high-quality qualification that signals professional status.
However, the Leasing Foundation's ambition is to establish a Certified Asset Finance Professional programme for the industry in collaboration with industry bodies and the asset finance industry. The programme will cover all of the qualifications, training and development offers in the industry and allow professionals to demonstrate their professionalism through an assessment process.
"The ultimate goal," Ian Smith added, "is for the UK asset finance and leasing industry to evolve from an industry to a profession. And in the process create an attractive aura of success for the sector."