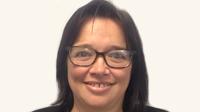 Finance broker V4B Professions has recruited a new consultant to work across a portfolio of companies as part of its continuing expansion drive.
Karen Holt has joined the group and will work alongside V4B Professions, V4B (vehicle leasing broker) and Fleetsauce (contract hire and leasing group).
She will assist each company's clients with funding solutions, including corporation tax, VAT payments, equipment, assets, technology, marketing and any other business needs requiring finance.
Prior to joining the group, Holt was co-founder of Carfleet Wholesale, a vehicle remarketing company, which remarketed ex-contract hire and rental vehicles to dealerships and car supermarkets.
Holt said: "I'm excited to be taking my career in a different direction and I look forward to building client relationships as a member of the V4B team."