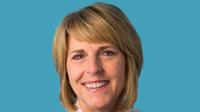 Cox Automotive has named Janet Barnard as chief people officer following the retirement of human resources leader Rock Anderson.
As part of the change, Grace Huang is moving to oversee Inventory Solutions, including brands such as Manheim, Ready Logistics and RMS Automotive.
In her new role, Barnard will develop the global organization's high-performance culture and talent management program.
During the past three years, Barnard has served as president of the company's Inventory Solutions group, leading the transformation of its core vehicle auction business to incorporate an expanding digital and mobile strategy, a $400 million multi-year auction modernization effort and the roll-out of an end-to-end inventory solutions strategy.
Huang is to succeed Barnard in this role, and will lead six brands that enable automotive dealers to turn inventory faster and smarter by connecting with physical auction sites, 24/7 buying and selling platforms, plus logistics and risk management services.
In addition, her efforts will focus on the vehicle mobility sector.