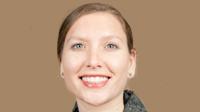 LeasePlan USA has promoted Becky Langmandel to vice-president of analytics, consulting and transformation (ACT), leading a team of consultants that support clients by identifying actions that lead to cost savings.
Previously, Langmandel served as director of strategic modeling analytics and research team at LeasePlan USA. In her previous roles, spanning nine years with the company, she has designed, managed and developed value-added statistical, financial and economic models for client analytics.
She said: "Our clients look to us for guidance in areas of cost savings, policy and process improvement, along with sustainability and safety.
"I am thrilled we could reposition this team to provide exactly what clients need to move their fleet forward."
LeasePlan USA chief commercial officer Ricardo Fonzaghi said: "Her ability to turn over every rock to identify savings for clients is remarkable. Recently, Becky and her team recommended efficiencies where one client could save more than $2.7 million over three years."