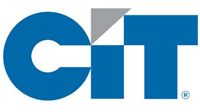 Commercial lending and leasing services company CIT Group has announced two key appointments to its equipment finance division to support industrial market segment growth.
Mike Edwards has joined the business development team and will be responsible for new finance programs with manufacturers in the construction, agriculture, material handling, and transportation segments.
Edwards joins CIT from EverBank Commercial Finance, where he worked as a business development manager overseeing industrial and transportation vendor programs nationwide.
He will report to Vince Mollica, senior vice president of business development.
Mollica said: "Edwards brings 20 years of experience and a strong track record of success in establishing new finance programs for manufacturers in the industrial market.
"Edwards will help manufacturers accelerate growth and enhance the customer experience."
Additionally, Jennifer Houck has also been hired to originate and manage dealer and distributor relationships in the western territory. She will report to Harold Ray, industrial commercial leader.
Ray said: "Houck's decade of experience in the equipment finance space will enhance our team's capability to structure commercial finance programs for both new and existing manufacturers and distributors.
"The addition of Houck to the western states team completes our current sales coverage nationally."
Houck joins CIT from Xtreme Financial Services where she served as the executive finance manager and was responsible for a captive global finance operation for the fourth largest US equipment rental company.
Founded in 1908, CIT is a financial holding company with more than $50 billion in assets. Its principal bank subsidiary, CIT Bank, has more than $30 billion of deposits and more than $40 billion of assets.
CIT provides financing, leasing, and advisory services principally to middle-market companies and small businesses across a wide variety of industries.