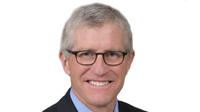 Santander Consumer USA Holdings (SC) has announced several key changes to the auto finance lender's leadership team under new CEO Scott Powell.
Juan Carlos Alvarez, corporate treasurer of Santander Holdings USA (SHUSA) is succeeding Ismail Dawood as chief financial officer of SC.
Dawood, who has been with SC since December 2015, is leaving to pursue other opportunities.
Powell said: "Juan Carlos was instrumental in helping SHUSA take major steps forward in the past year, including the work that led to passing the Federal Reserve's capital stress test and the termination of our 2014 written agreement with the Federal Reserve.
"With his intimate knowledge of SC and strong financial expertise, I am confident Juan Carlos is the right person to assume the role of SC CFO at this point in SC's evolution."
As corporate treasurer, Alvarez oversaw SHUSA's liquidity risk management, asset liability management, fixed-income investor relations and treasury functions.
Alvarez said: "I'm looking forward to working alongside Scott as Santander Consumer's CFO, and continuing to strengthen SC's financial and operational performance."
In addition, Sandra Broderick is joining the company as executive vice-president, head of operations.
In her new role, Broderick will oversee originations, servicing and default, and other operations functions including administrative oversight of Santander Consumer International, Puerto Rico.
She joins SC from US Bank, which she joined in 2017 from JPMorgan Chase & Co.
At JP Morgan Chase & Co., she served as the managing director, operations executive from 2002 to 2017, and as head of operations for its automotive finance business since 2012. She brings more than 30 years of experience in the industry.
Rich Morrin will also take on a new role as president, Chrysler Capital and auto relationships, reporting to Scott Powell.
Morrin will be responsible for Chrysler Capital, SC's sales and marketing activities, dealer and customer relationships, dealer oversight and RoadLoans.com.
He will also be jointly accountable for dealer commercial services, which is part of Santander Bank.
Morrin will be responsible for building Santander Consumer's integrated product offering for dealers and strengthening relationships with them.