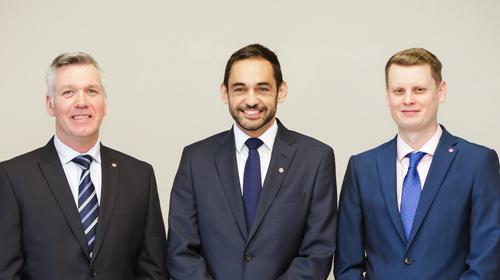 A trio of new business development appointments have been made at The Warranty Group.
Damian Tyler has been named as head of business development for the company's automotive division. He joins TWG from Mapfre Assistance where he had overall responsibility for both new business and account management functions covering the north of the UK.
Reporting to him will be David Robertson, business development director in Scotland and Northern Ireland, and Philip Nelson the new business development director in Northern England.
Robertson joins TWG from Car Care Plan, bringing more than 20 years of industry knowledge in training and development across a number of automotive protection products.
Nelson was most recently development manager at Premia Solutions and has also worked at Automotive Protection Products, bringing with him more than a decade of specialist experience of a diverse range of products and customers in the franchise dealer environment.
TWG CEO, UK and Europe, Rich Green said: "We have very exciting and innovative plans for the motor sector and need excellent quality people to continue our evolution and put them in place."
"Like Damian, David and Philip are high quality appointments and their arrival at TWG underlines the outstanding degree of expertise and enthusiasm that we now have within our motor warranty team."
Tyler's business development team will grow to six before the end of the year.
The Warranty Group is a global provider of warranty solutions and related benefits, serving more than 50 countries and employing more than 1,600 people.
Pictured from left: David Robertson, Damian Tyler and Philip Nelson