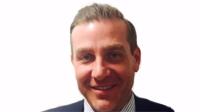 UK financial services broker Midlands Asset Finance has bolstered its presence in Yorkshire by appointing a new senior business development manager.
Craig Bennett will be looking to grow MAF's commercial and corporate client base in Yorkshire as part of the firm's ongoing expansion strategy.
After nine years at Royal Bank of Scotland as a relationship manager, he joins MAF from Lloyds Bank, where he spent 10 years in a number of roles, including as an area director for real estate and specialist key markets.
MAF director Dave Chapman said: "Craig is exactly what the company needs as we look to continue to grow."
Midlands Asset Finance specialises in arranging tailored funding packages to businesses operating in all industry sectors, including through a recently launched online division called Asset Finance Compared, which compares a panel of funders to offer a Decision in Principle in a minute.