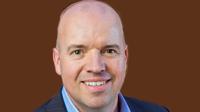 International Decision Systems (IDS), the provider of equipment finance software, has appointed David Arkley as chief financial officer.
Arkley has more than 20 years of global finance, technology and operational experience.
Prior to joining IDS, he was chief financial officer at Vertafore, a provider of cloud-based software and services for the insurance industry and he also served as CFO at Edifecs, Parallels, Itron North America, Itron International and as vice-president finance at Silicon Energy.
Michael Campbell, CEO at IDS, said: "David's breadth of skills covers the entire finance spectrum. We are delighted to have him join IDS to head up our finance team, and his broad commercial experience within the software industry will provide valuable leadership throughout the company."
His appointment comes as IDS experiences strong customer demand for its InfoLease 10 portfolio management software platform.
Customer's include Iberiabank's corporate asset finance subsidiary and four additional accounts which went live in October.
IDS says it now has 15 portfolios live on InfoLease 10 across a wide range of business models and customers with more in various stages of implementation.
IDS customer coverage with InfoLease 10 includes banks, captives and independents; direct and vendor programs; small, middle, and large ticket; domestics and multi-nationals - across the US, Canada, UK and Australia.