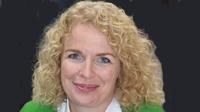 Automotive industry specialist Jacqui Barker has been appointed to the newly-created position of head of OEM relations at iVendi.
Barker joins from AutoTrader, where she spent four years as client development director.
Her new role will be to work closely with manufacturers in the run-up to the launch of the new release of iVendi's core platform in Q1 of 2018, which will form a new end-to-end online motor retailing solution that is designed to be a world first.
Barker will support manufacturers through their own implementations of the platform as well as co-ordinating its independent use by individual franchise dealers.
She said: "I've been working closely with manufacturers to understand what drives satisfaction with consumers, but also how the online experience has transformed the car buying journey.
"The biggest challenge for manufacturers and retailers is to continually meet and exceed the expectations of their customers.
"The new version of the iVendi platform has the potential to be a genuinely positive disruptive technology, building new routes to market for manufacturers and dealers. A key part of my role will be showing them how to utilise its capabilities.
"It's a great time to join the iVendi team. The new platform is a genuine innovation and it's a really exciting time to become part of the company."
Founded in 2009, iVendi provides e-commerce solutions covering vehicle sales and finance.
Its products are connected to more than 7,000 dealer locations in the UK.
iVendi COO Richard Tavernor said: "Over the eight years that iVendi has been in existence, we have been working on each of the key elements of the online motor retailing process and, by early next year, will be in a position to deliver a complete solution to dealers and others.
"We are now at the stage where we can incorporate a simple but important feature into the platform – a 'buy' button. Getting to this point has been a long journey but we are confident that this product is absolutely right for this moment.
"Now, we now need the very best people to take this highly innovative product to market. Jacqui is the latest in a series of these appointments and we are delighted to welcome her to the iVendi team."