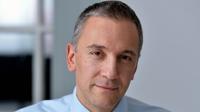 Bibby Financial Services has appointed Kash Ahmad as UK specialist director as it looks to grow its support for businesses.
Ahmad has more than 25 years' experience in the financial services sector, having held senior executive positions throughout the UK, Middle East and Asia.
Most recently, he was managing director of global transaction banking, mid-markets, at Lloyds Commercial Banking.
In his new role, Kash oversees a team of more than 100 people in BFS's specialist division, which is responsible for supporting businesses through the provision of trade finance, export finance, construction finance and recruitment finance.
Bibby Financial Services UK CEO Edward Winterton said: "Attracting and retaining leading talent is key to our aim of providing excellent service to clients and intermediary partners alike.
"Having a professional of Kash's calibre, with such a wealth of experience at a senior level - both in the UK and overseas - is a massive coup and will undoubtedly enable us to enhance our support for UK SMEs."
Ahmad said: "BFS's specialist finance capability is unrivalled in the independent market and this provides us with a great opportunity to boost regional and national economic growth by supporting the growth of an increasing number of businesses."
"SMEs in 2018 are looking to unlock working capital, manage currency risk and find new ways of financing growth. I'm thrilled to join such an innovative, client-centric business during a time of exciting change and look forward to helping more businesses to grow."