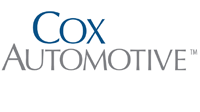 Global remarketing giant Cox Automotive has announced changes to its executive leadership team to drive the next stage of business growth.
Martin Forbes has been named UK chief executive officer (CEO), effective from July 1, 2018, when existing CEO Michael Buxton takes on the role of chief operating officer (COO) for Cox Automotive's International operations.
As COO International, Michael Buxton will work alongside John Bailey, the president of Cox Automotive International and original founder of Manheim UK, in a role that spans businesses in the UK, Canada, Australia, New Zealand and the Far East.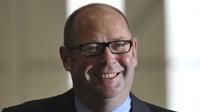 Buxton has worked for Cox Automotive for 23 years and has held the title of CEO UK for four years, during which time he has led the organisation through a period of significant growth.
He said: "Cox Automotive is a fantastic business that I am proud to work for. It is built on strong family values and a culture of customer-first that guides the way we work across our global operations. I am delighted to be stepping up into this international role to continue to build on our success across many markets."
Cox Automotive is the world's largest automotive service organisation. In the UK, Cox Automotive brands include auction giant Manheim, Dealer Auction, logistics platform Movex, vehicle portfolio management platform RMS, finance house NextGear Capital, online car retailer Motors.co.uk, dealer management system incadea and retail vehicle sales site money4yourmotors.com.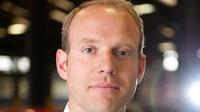 Forbes, managing director of Modix, incadea and Motors.co.uk, will take on an expanded role as COO of Cox Automotive UK, effective immediately, and become Cox Automotive UK CEO on July 1, 2018.
He has been with Cox Automotive since 2015 where he has led the growth and development of the Modix, incadea, Motors.co.uk and Data Solutions businesses.
He also has a wealth of specialist digital marketing expertise gained at the helm of two global media companies, as well as working as a director at PriceWaterhouseCoopers.
Forbes said: "I am very excited to be leading Cox Automotive in the UK through its next chapter; delivering a complete, committed and connected service to our customers.
"The Manheim business will continue to be a major focus for growth in 2018. We have clear plans to make wholesale stock management smarter and simpler for manufacturers, leasing companies and dealers.
"We have the right team to deliver this - there is an incredible depth of knowledge in the Manheim team and a true understanding of our customers' needs."
In Manheim UK, Peter Bell takes over the role of managing director from Tim Hudson, who is leaving the business.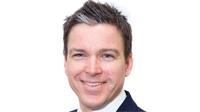 Bell joins Cox Automotive from Jaguar Land Rover, where he held the role of global financial services director. Prior to this, he was chief operating officer at Volkswagen Financial Services (VWFS).
He will join Manheim on March 19, 2018 and will report directly to Martin Forbes.
Bell said: "It is a great time to be joining Manheim as it continues to lead the way in physical auctions, online and upstream remarketing."